Welcome to A&K's Aussies!
WE'VE MOVED! YOU CAN NOW FIND US IN OKLAHOMA! PLEASE SEE OUR NEW PRICING TO ACCOMIDATE OUR OUT OF STATE CLIENTS!

We are a proud 3rd generation breeder of our wonderful loving and loyal Australian Shepherds.

Our Aussies are raised as part of the family. They enjoy hanging out inside playing with the kids, watching me cooking in the kitchen, relaxing in their beds, as well as enjoying the outdoors laying on the porch, making sure the chickens don't get into anything, rolling around with our cats, being excellent guardians, running around and keeping our family home safe. Our dogs are blessed to grow up alongside our kids on our family's beautiful ranch in the hills of Southern California where they can do what they enjoy.
We are very proud that our lines include Old Cowdog lines as well as conformation lines; Walley Butler WW, Slash V, Pomeroy's, Levi, T Arrow Twin Oaks, Gearharts, Dabb's Creek, Coronado's, Fairoaks, Piney River, Minstrettas, Moorman's, Forty-Five Ranch, Can-Am's, Hug-Me's They Call me, Ross', Blue Eyed Beauty's, Aladdin, Teralanes, Gingerbred's, Fantasia's, Nevada.

It's always a special time when our girls have their litters. We are proud breeders of excellent sound and healthy bloodlines. Each puppy is given lots of one on one individual care to help them be well rounded members of society and bring out their very best qualities for their future family. To their delight, our puppies are raised with little kids as well as various animals and come well socialized!

Each of our Aussies is health tested and puppies go home with a health guarantee. Puppies receive a basic health exam from our vet as well as basic preventative care. We are also holistic minded when it comes to leaving all our puppies tails intact. They are beautiful and we love the character they bring to each individual puppy as well as the agility tails provide!

Please check us out on Facebook at A&K's Aussies for updates on our Australian Shepherds and their litters!"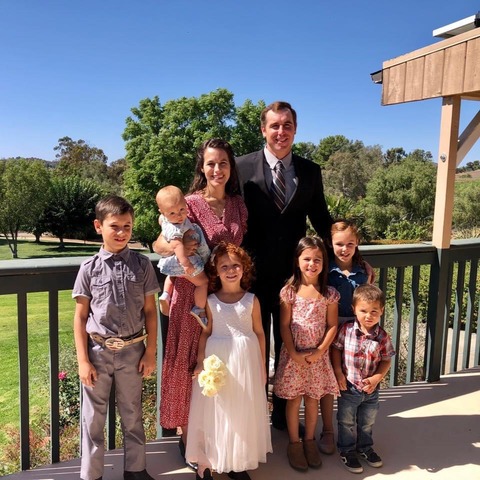 As seen on...
We Love Doodles
https://welovedoodles.com/australian-shepherd-breeders-in-california/